OnLine members
Currently: 15
Total hits!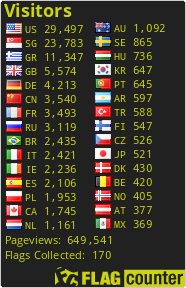 Play old-school now!
Retro Partners!
| | |
| --- | --- |
| | Exhibitions |
Since 2010, the country's biggest exhibitions of old school computer and video-console entertainment invaded Athens (Greece)!
The events shown more than 150 computers and video-game consoles from 1977 to the present day.
Much loved home-micro systems and oldschool gaming-legends such as the Commodore Amiga and original Atari console offered free plays and great excitement.

Rare systems (such as Commodore PET, MGT Sam Coupe, Vectrex etc), which failed to catch on, granted a temporary reprieve from obscurity.
We've been there too, participating in the awesome exhibitor teams, and offered as much as we could from our private systems collection.
DIGITAL EXPO 2018
Music Player!
Play ZX on-line!!
Boot Screens!
Retro-games Trivia!
Old-school Crossword!
Is this my palette?
The logo evolution!
Exhibitions!
Beat them All!
Random Old Ads!